Wisconsin Foundation and Alumni Assoc.
Design Lead, Email Pattern Design, Design System

Employed at WFAA
Photos: Andy Manis, Univ-Comm.
I worked with our digital and marketing teams to create a system of email patterns to meet the varied email communications of the Wisconsin Foundation and Alumni Association (WFAA). WFAA communication needs include events, newsletters, solicitations, stewardship and letters.

FULL XD CANVAS
In Adobe XD, I created UI elements, modules and patterns for our designers to consistently represent the WFAA brand across all program areas of the organization. The Digital team used the XD file as a guide to set up modules in Marketing Cloud.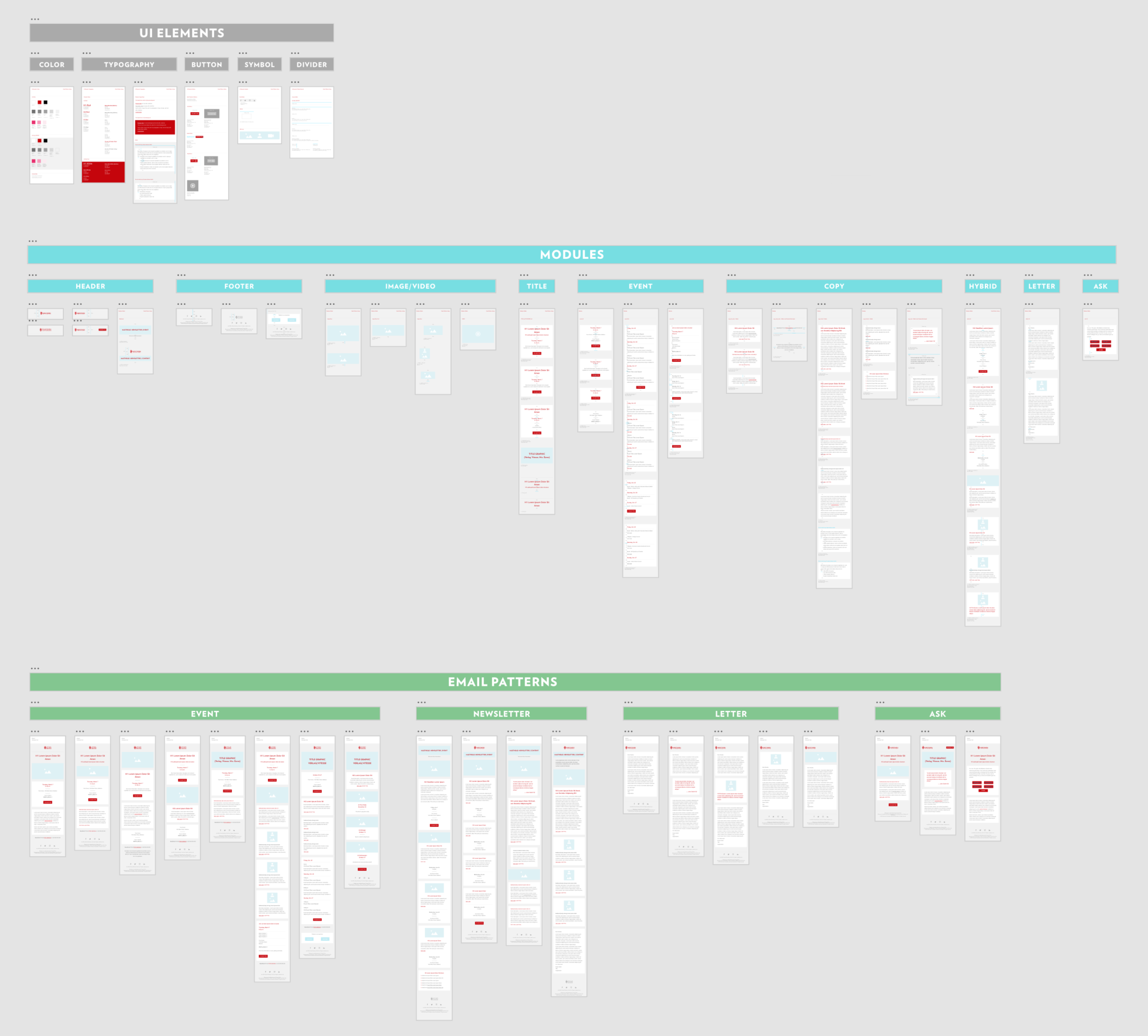 EMAIL MOCK-UPS
In addition to creating a consistent look for all of WFAA communications, the XD file with its system of modules is an efficient tool for mocking up emails for program team review.

EVENT PATTERNS SIMPLE AND COMPLEX
The event modules can be combined to communicate a simple one-day event or a more complex multi-day event.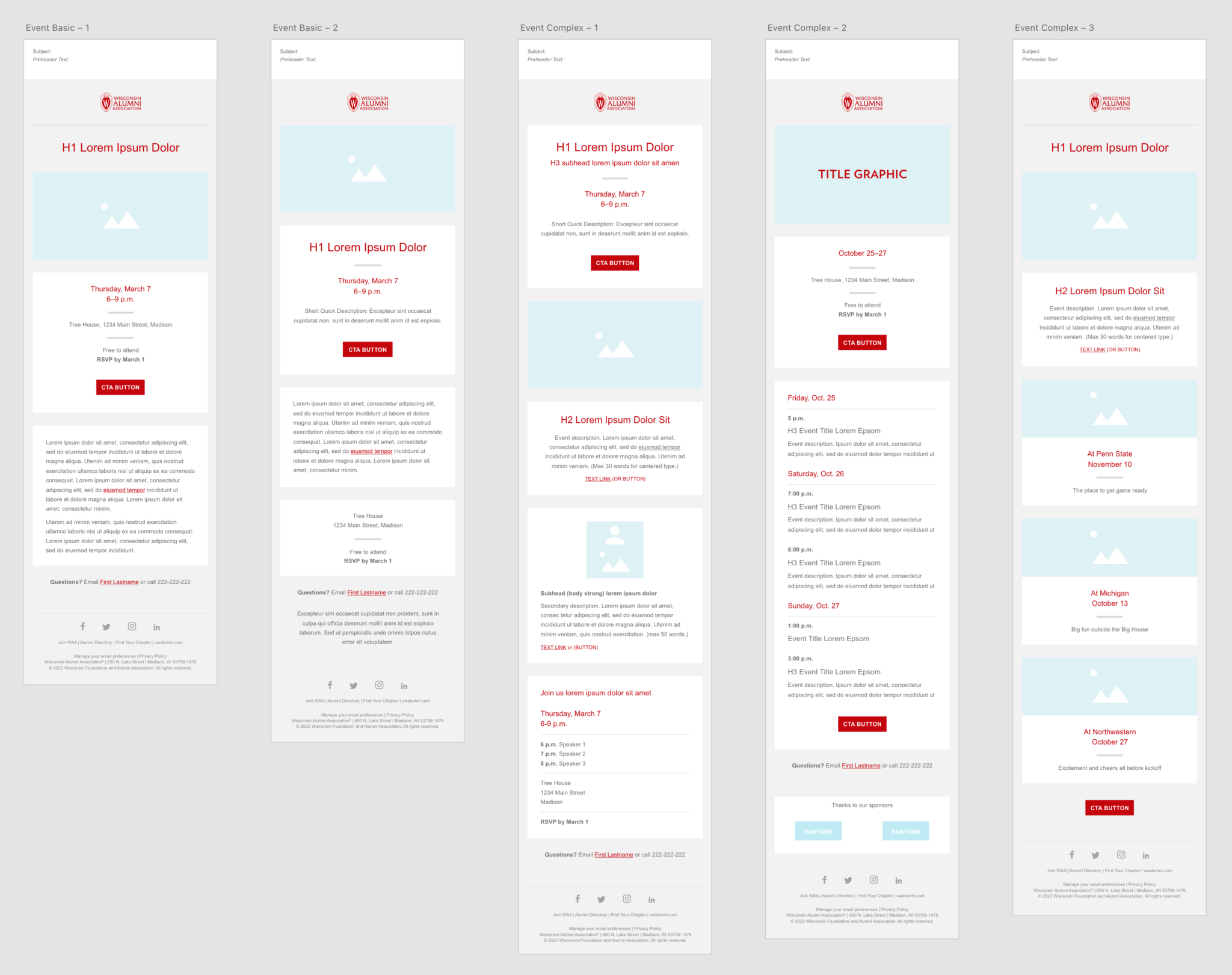 NEWSLETTER PATTERNS
As the organization transitions to digital first communications, the newsletter format is used in combination with print publications to increase the frequency of communication with donors and alumni.