We Make Eyelet®
Brand System, Fashion
We Make Eyelet is a project I started with my son during the pandemic. We hand painted T-shirts for family and friends. We started with our shared love of bunnies and moved on to create an assortment of creatures that are a bit odd and spooky. We have since joined a makerspace to gain access to screen printing and a wide variety of tools. We Make Eyelet will continue to be an umbrella for exploring design and processes. In our hero image, we are experimenting with a three dimensional version of one of our favorite creatures, Screamin' Tweetie.


LETTERING
We will continually reinvent the brand identity for We Make Eyelet as we test out different ideas and techniques. Our initial lettering for EYELET plays off of stenciled letters. We cut into the letter-forms to mimic the holes eyelets make in clothing. The horizontal lines provide movement and an opportunity to play with color.


SCREAMERS©
Screamin' Tweetie© is the first of our Screamers to be screen printed. We think Screamin' Tweetie is a fun but also scary creature. We combine screen printing with hand painting to easily add more colors and unique details.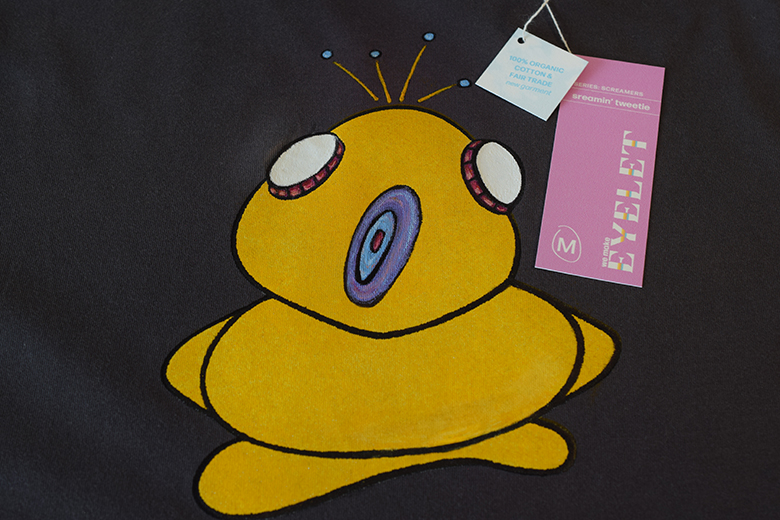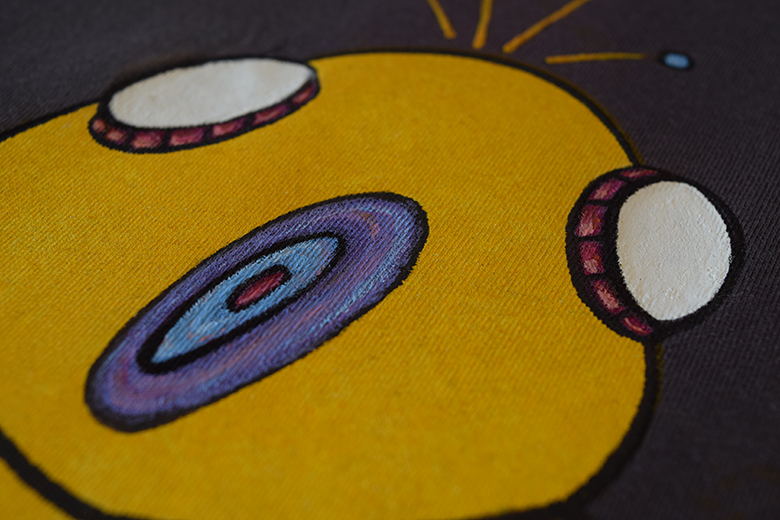 VACANCY©
Vacant Teddy© is one of the cute but oddly distant and empty creatures in our Vacancy series. After screen printing the teddy, we like to hand paint the diagonal stripes in our friends' favorite colors or sport team's colors.


DEWIES©
Dewy Bunny©, was our first creature. We love bunnies so naturally we started with a dewy-eyed bunny. The Dewies are a bit sweeter than the spooky creatures that followed.


PACKAGING


EXPLORATIONS/PROCESS