Wisconsin Foundations and Alumni Assoc.
Brand System, Photo Direction
Employed at WFAA
Portraits: James Gill
Campus Photos: Univ-Comm., Andy Manis

The redesign of the Wisconsin Foundation and Alumni Association's Gift Planning communications started with an Ad Campaign.

Through the use of donor portraits we made the donors the heroes of the ad campaign. The photos capture the donors' personalities and the copy tells their philanthropic stories. I chose black and white photos to simplify the color palette to the red, white and black of the UW brand. The photos were shot from a low angle with medium contrast to give dimension to the ads while still providing a flattering photo of our donors with the focus on their expressions.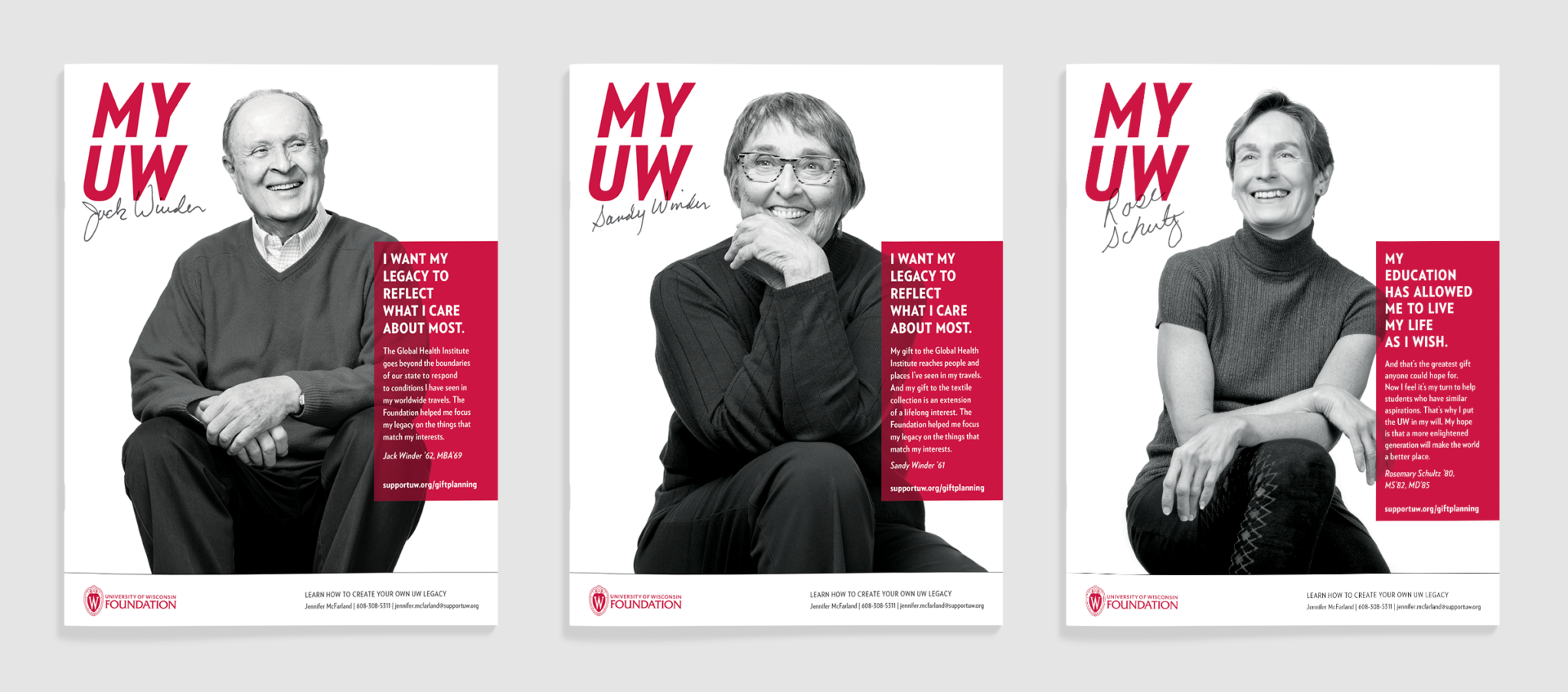 Newsletters, Brochure
For the print pieces, I made the UW–Madison campus images the heroes of the covers. To keep a consistent look with the ad campaign, I blew out the skies to white and used all caps, italic, red titles.