Grandparents University
Grandparents University® (GPU)
Brand System, Event

Employed at WFAA
Event Photos: WFAA, Univ-Comm.

Grandparents University is a beloved Wisconsin Alumni Association (WAA) learning program on the UW–Madison campus for alumni and their grandchildren. The Grandparents University brand establishes a consistent suite of materials while still allowing for unique interpretations of the yearly T-shirt design which is a favorite keepsake for participants. The Grandparents University primary logo is a playful combination of the University of Wisconsin's crest and WAA's Well Red Bucky sculpture. The logo includes the year for the participants who enjoy attending multiple years. The brand system includes crests filled with unique icons to represent the twenty to thirty majors offered to students each year.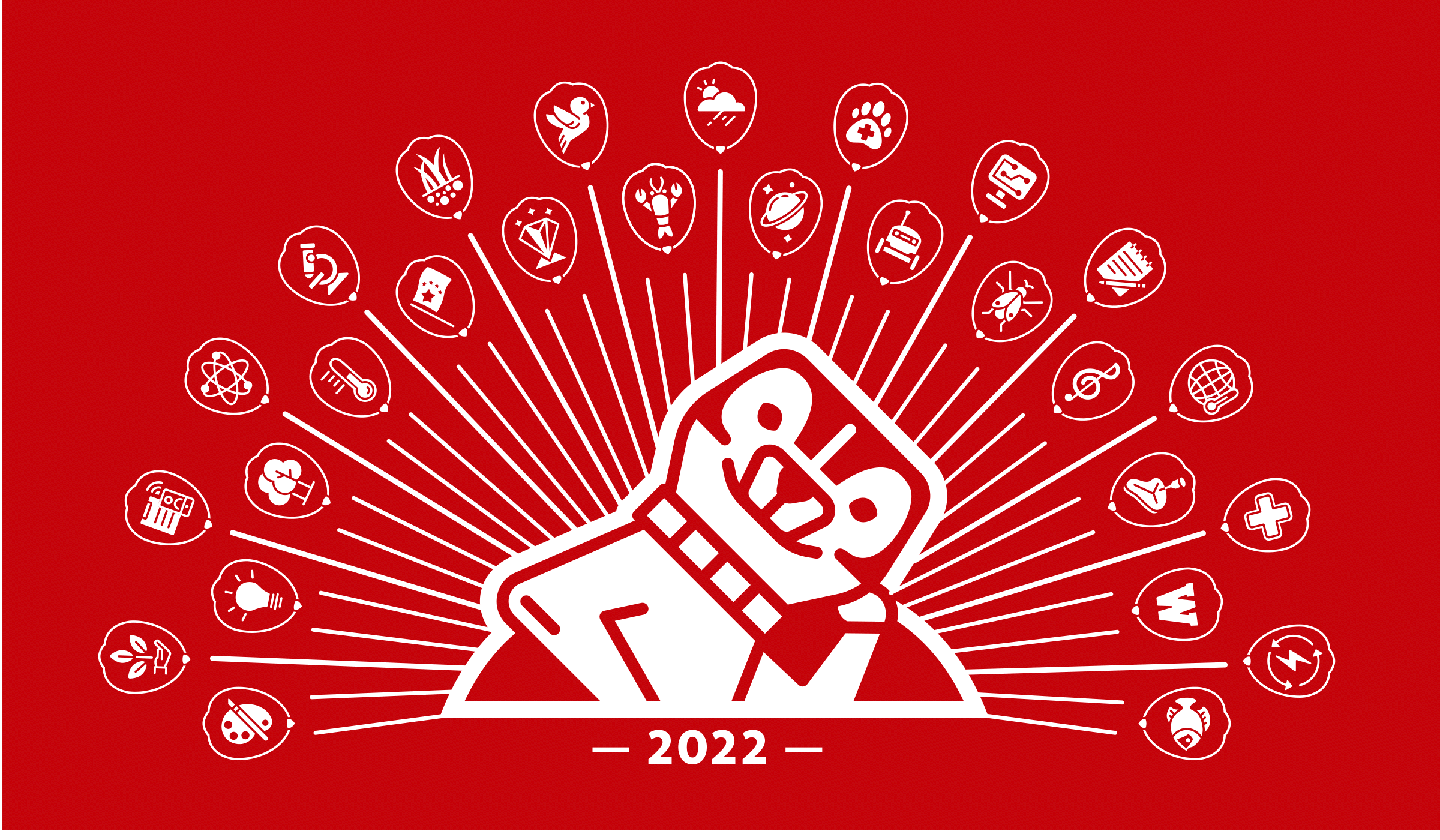 Numen Lumen T-shirt
The 2022 T-shirt is a play on UW–Madison's Numen Lumen symbol which can be found on structures throughout the university. It is important to include the icons for all the majors on the T-shirt so each participant can find their major.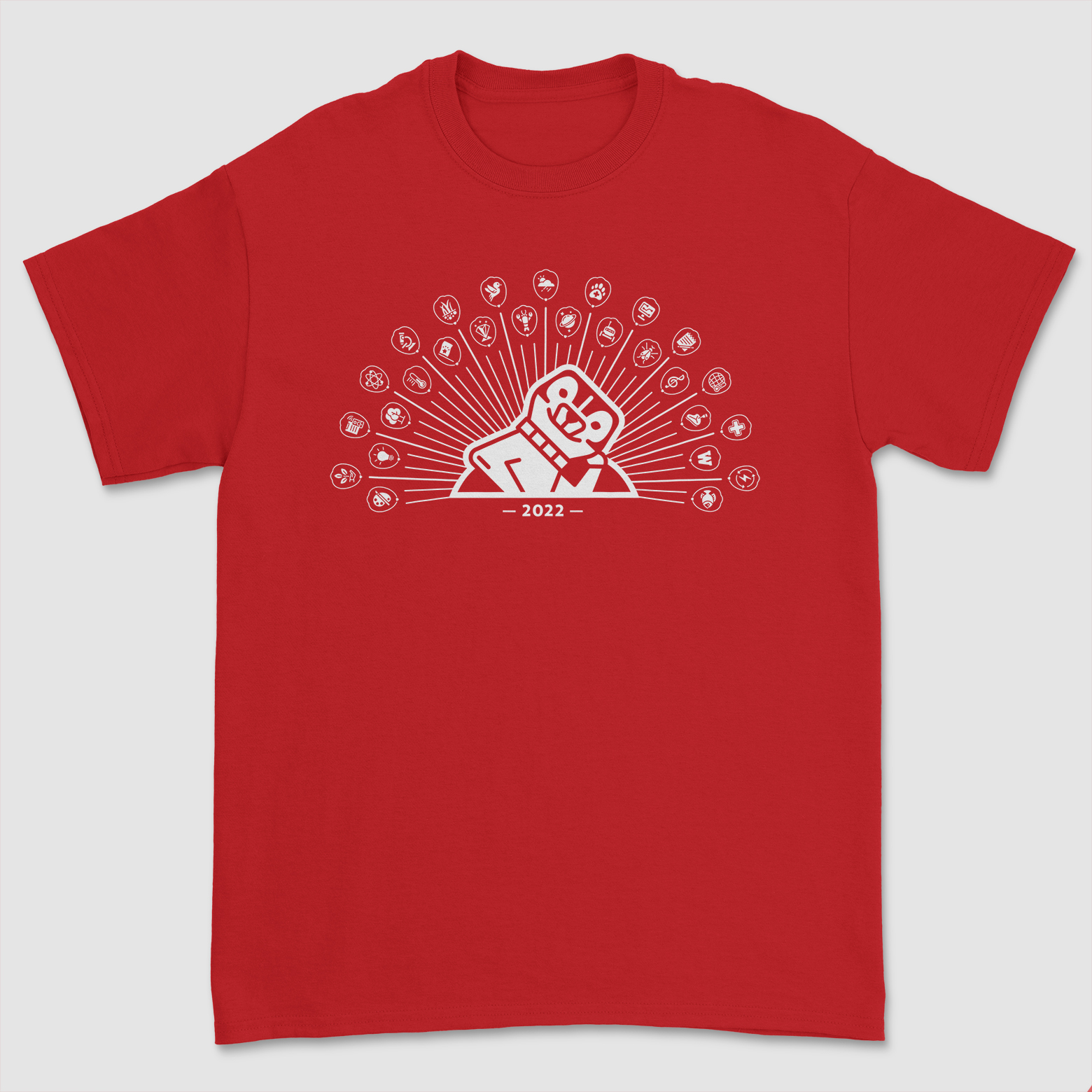 MAP T-shirt
In 2022, I also presented a map option for the T-shirt. After having a virtual experience the year before due to the pandemic, I wanted to welcome participants back to the UW by integrating the major icons with iconic buildings on campus. This option was a hit with the team and will likely be used in future years.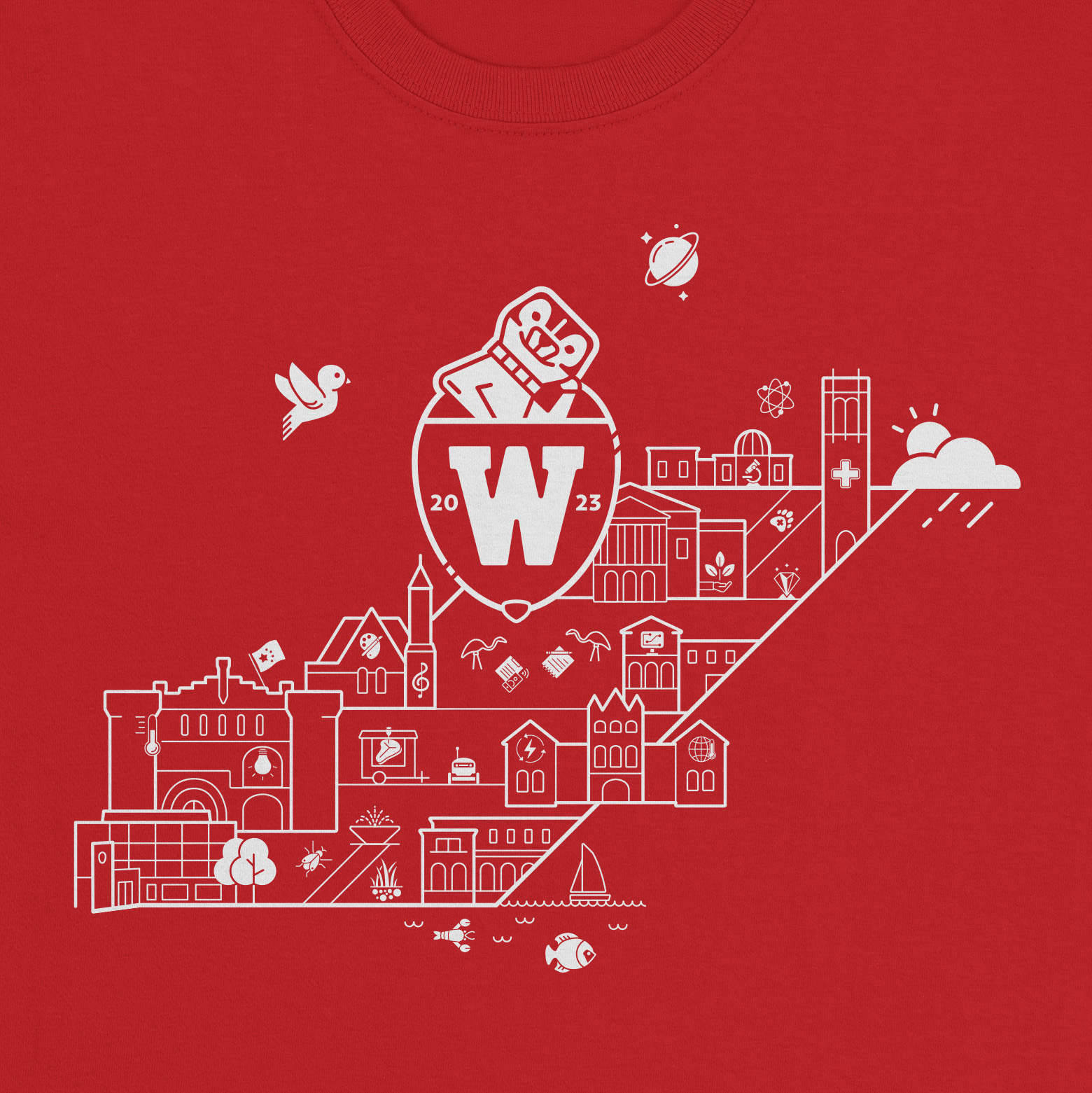 UNIVERSE T-SHIRT
The shape of the crest and the point at the bottom of the crest reminds me of a spinning top or in this design a spinning planet with the major icons orbiting around it. I hope to create a 3D rendering of the spinning Grandparents University crest for future years.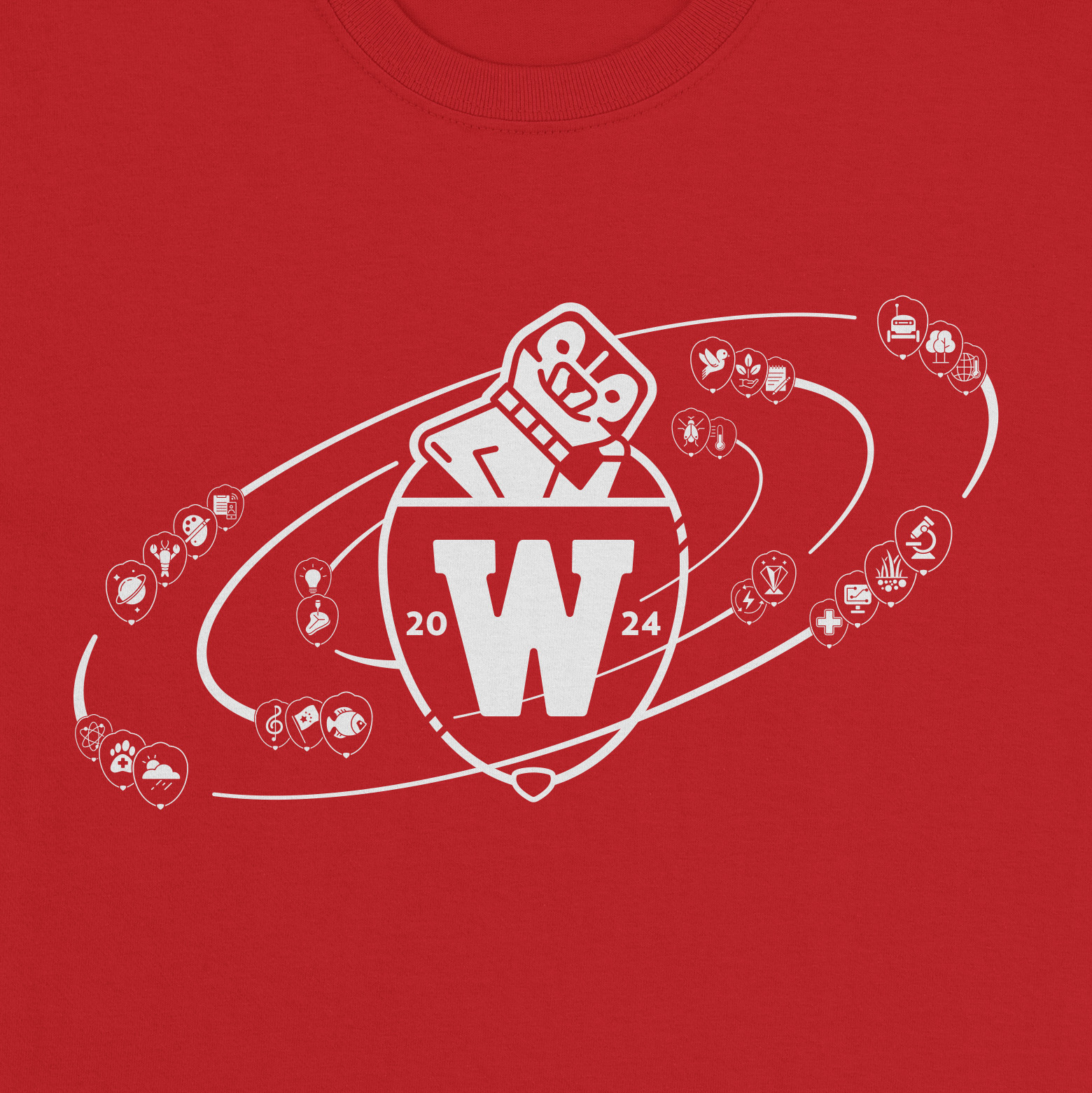 EVENT GRAPHICS AND SWAG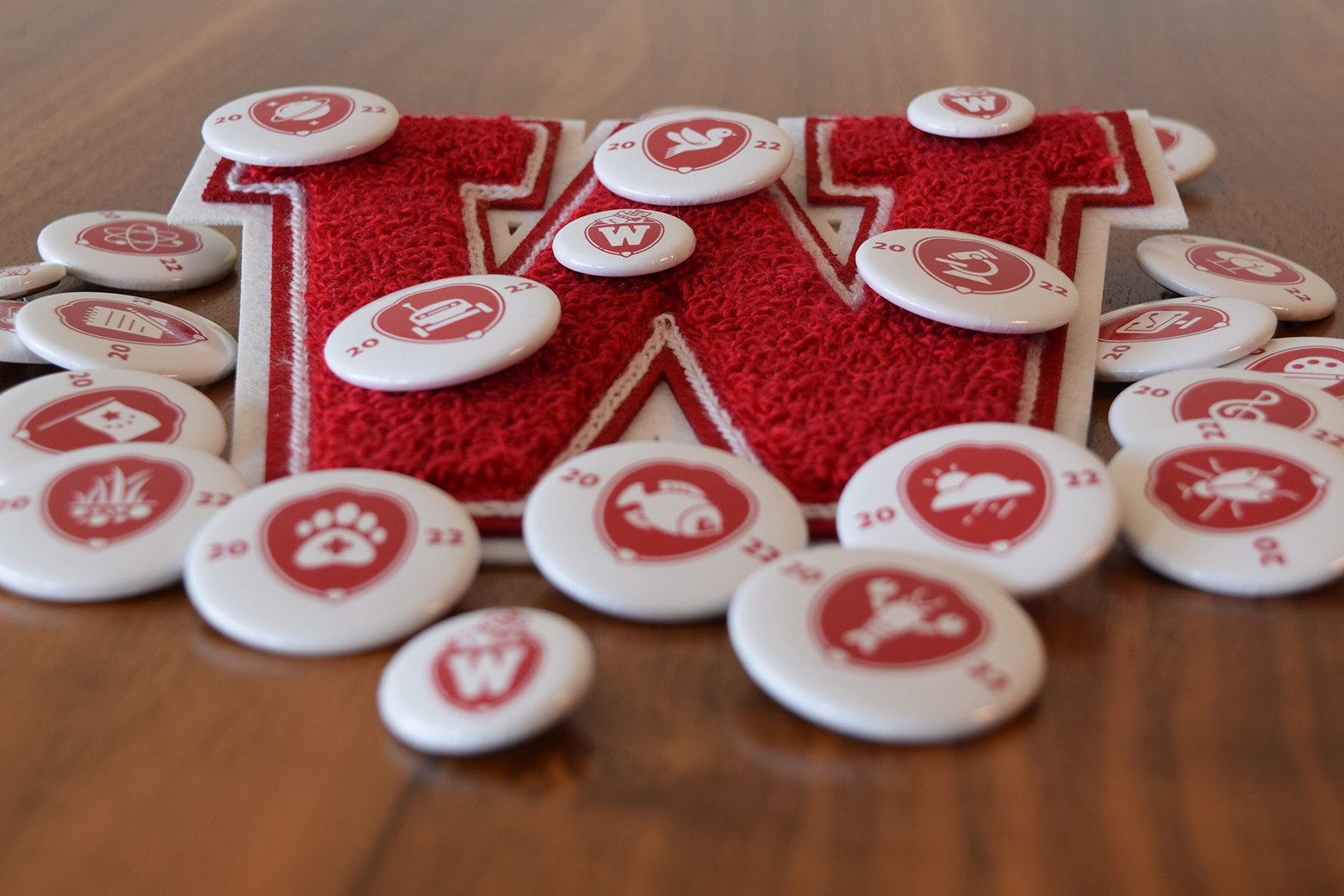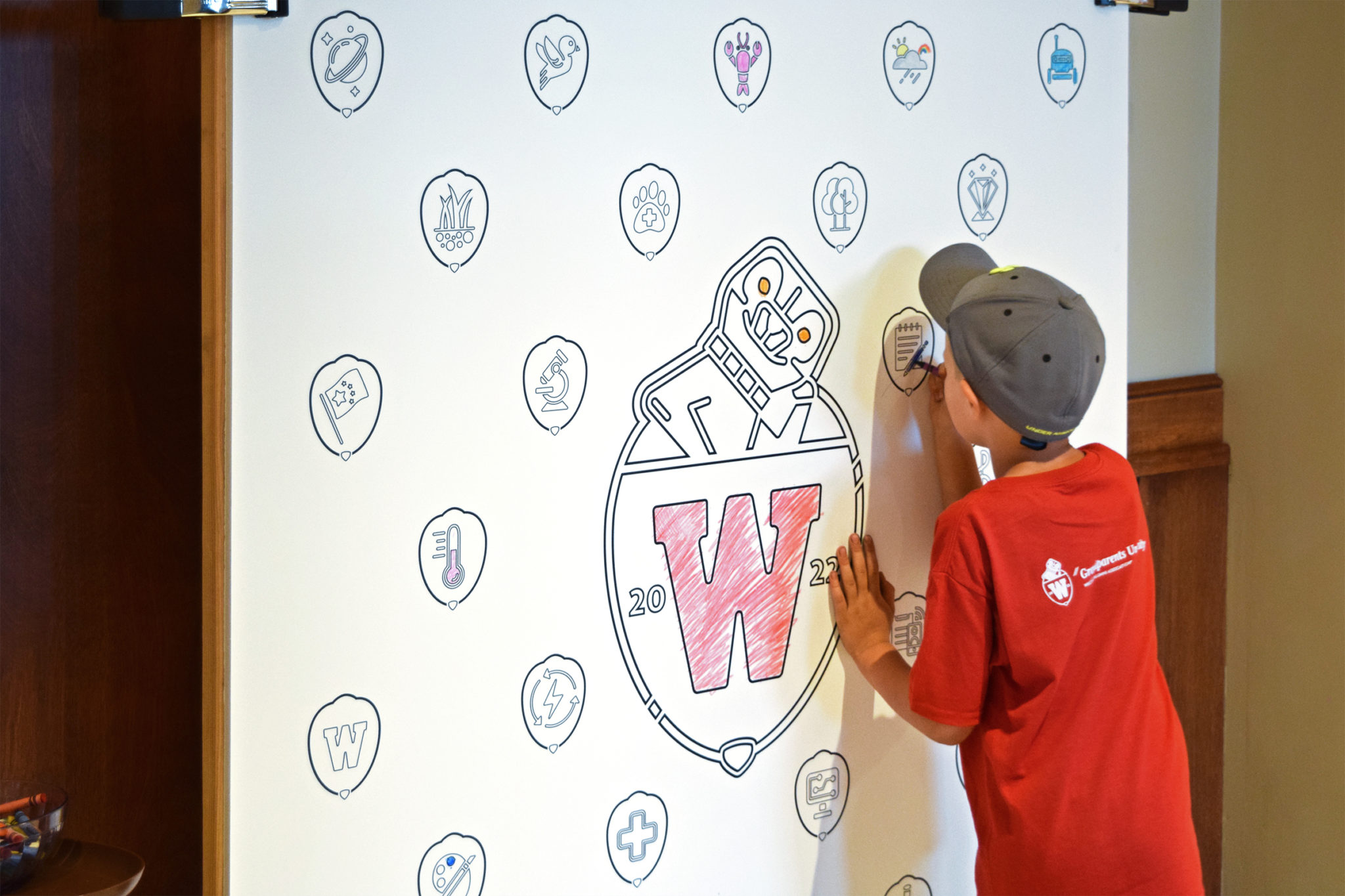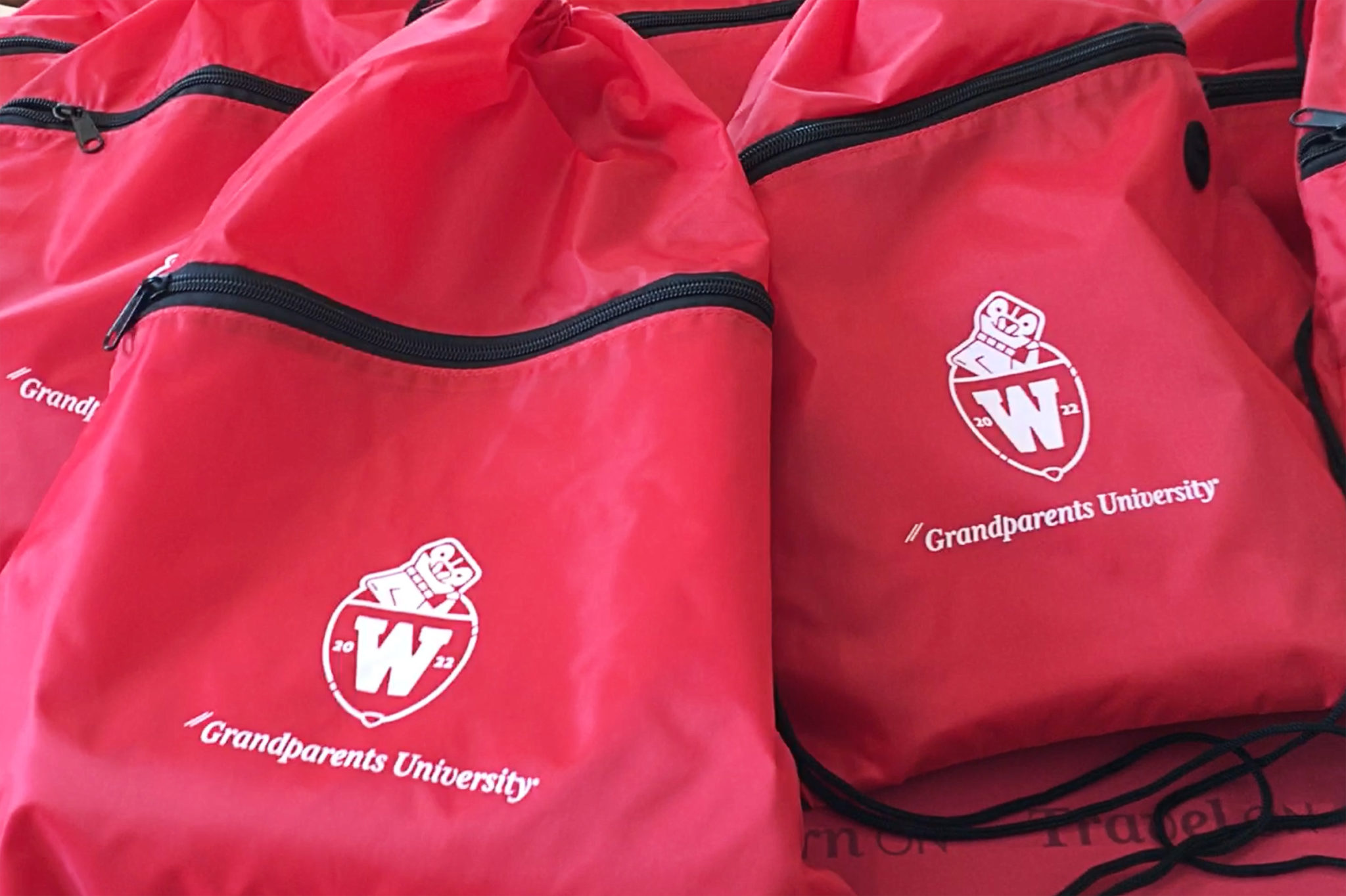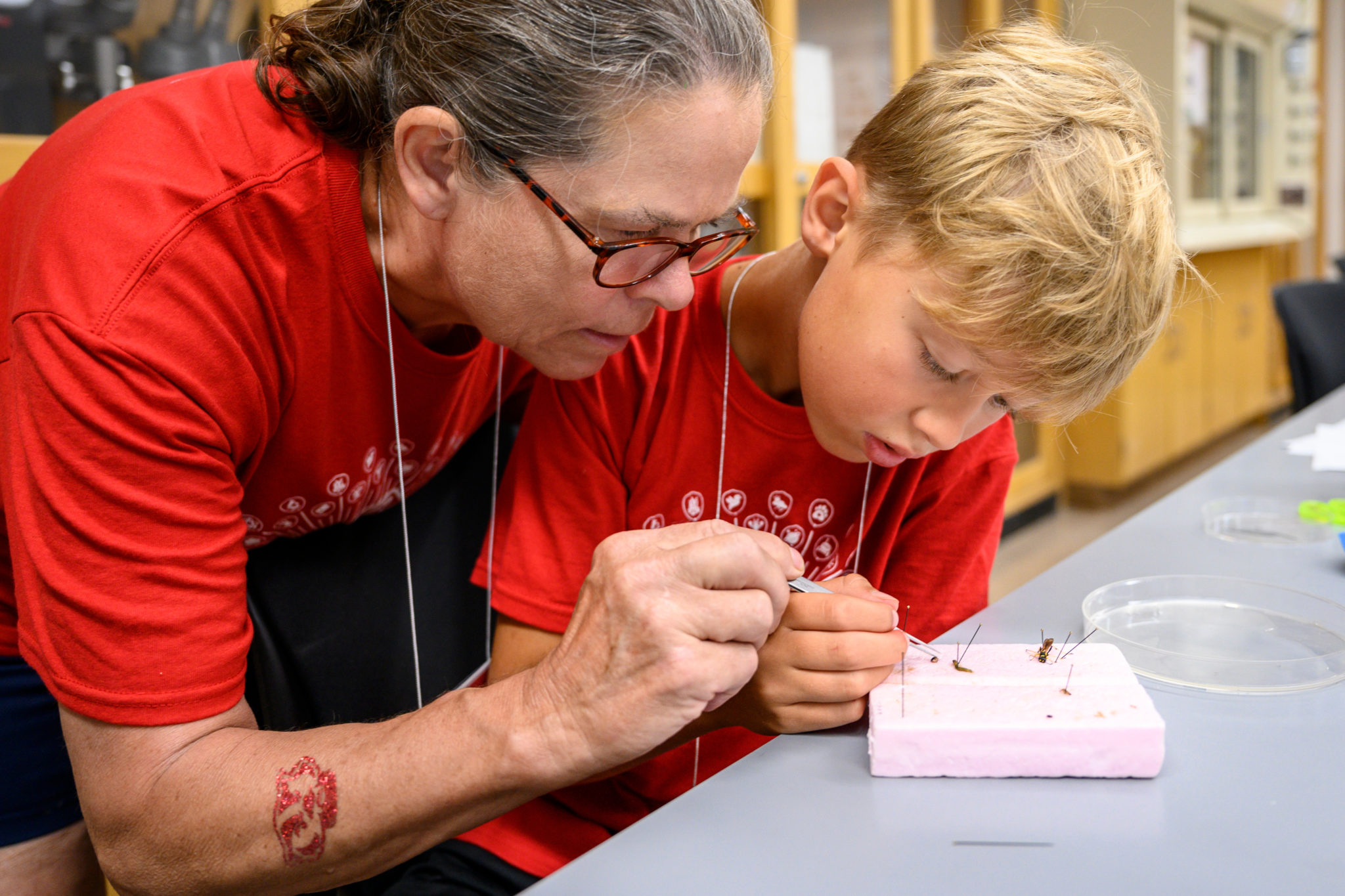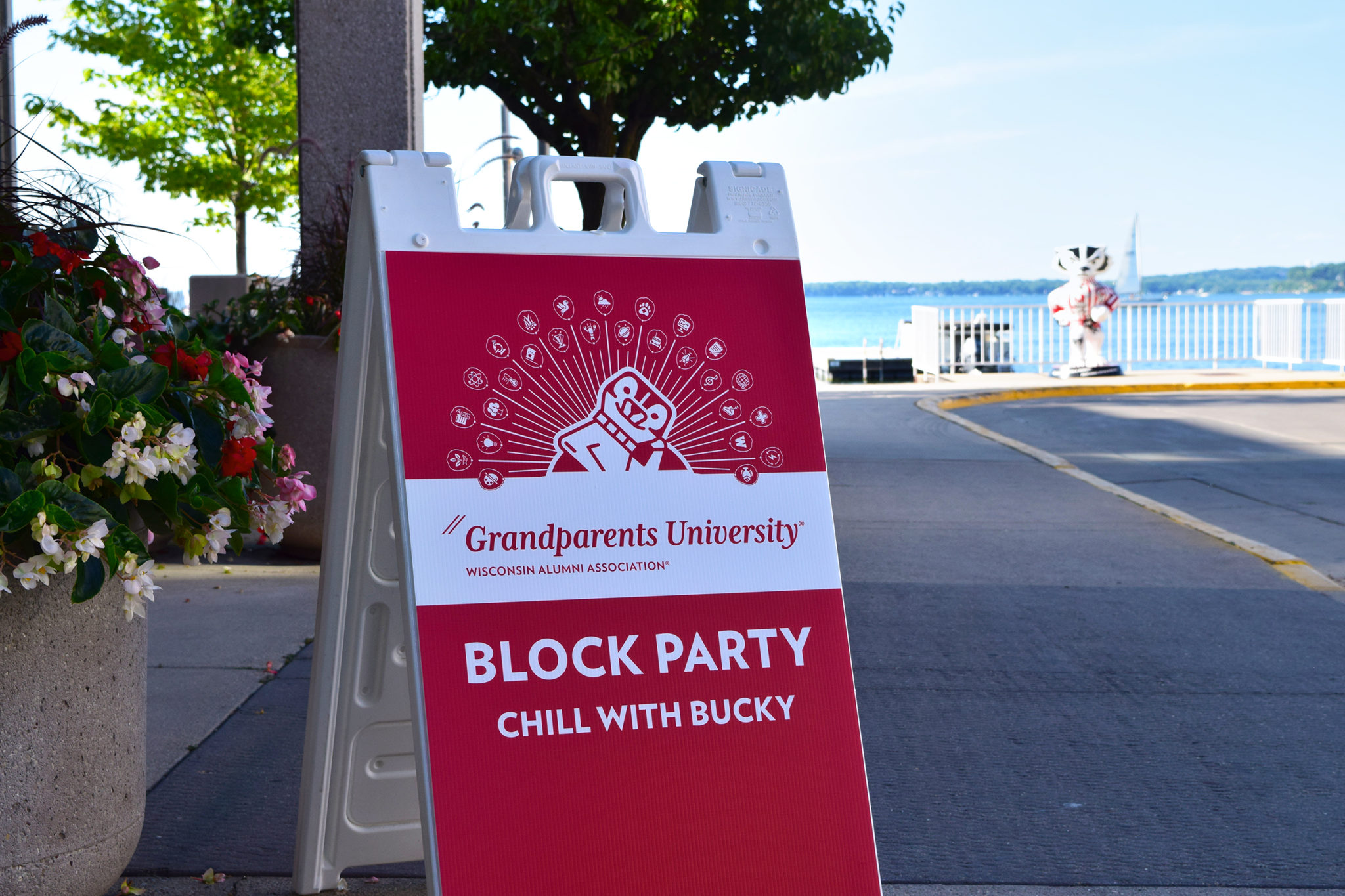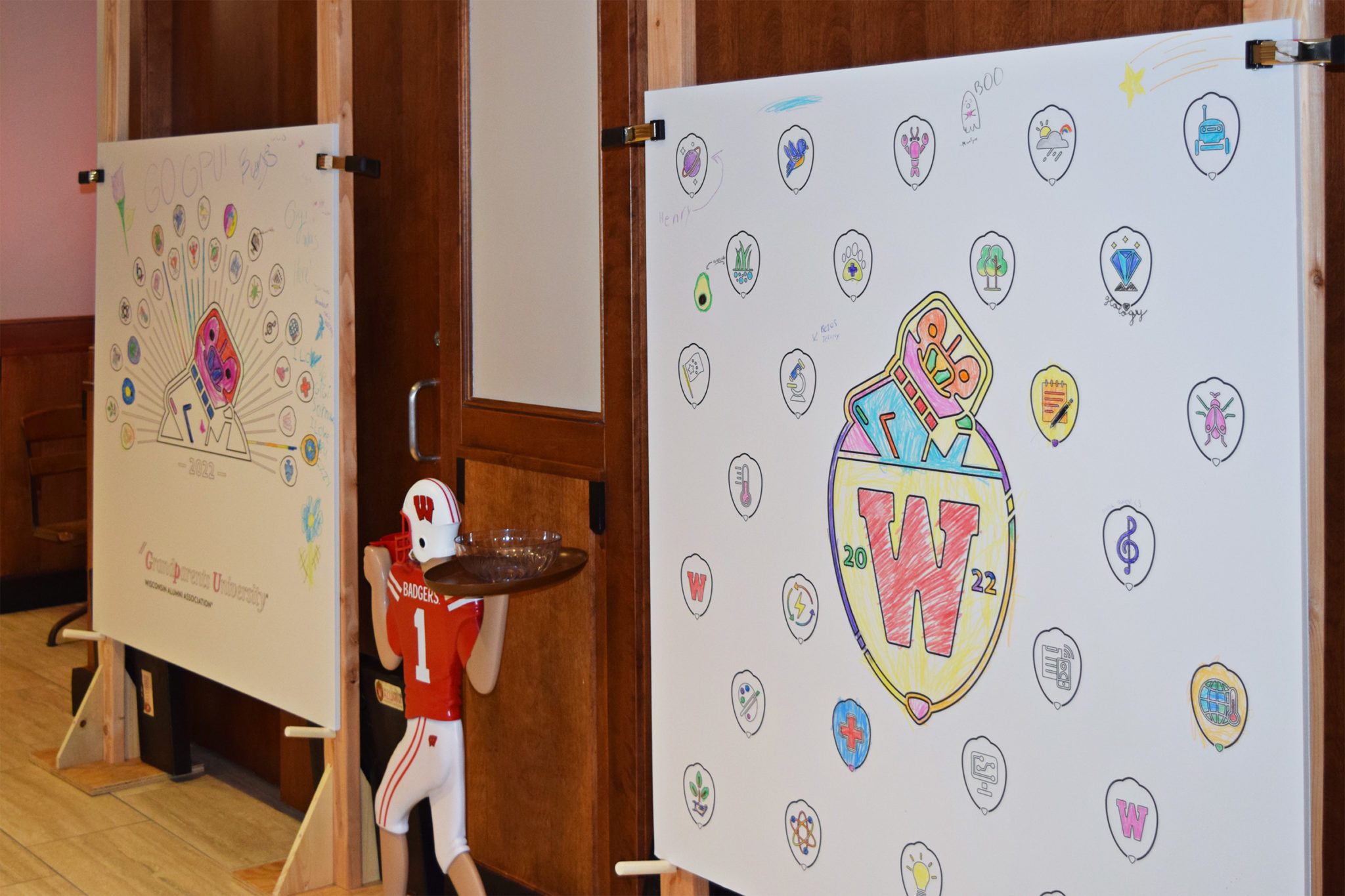 Emails
Below are two of the emails in an email journey assisting WAA members with registering for Grandparents University. GPU is a popular program that often sells out within the first hour of open registration.