WAA Site
uwalumni.com
Web Design, Design System
Employed at WFAA
Photos and Video: WFAA, Univ-Comm.

The redesign of the Wisconsin Alumni Association® (WAA) website is part of a comprehensive review of the WAA brand. The creative objectives include: establish a brand direction, incorporate relevant and inspiring visuals, develop a consistent framework to streamline workload while allowing for customization, make mobile-friendly, meet accessibility standards, introduce user to related content.

HOME
On the home page we use video footage and campaign messaging to pull the viewer into WAA's breadth of offerings.
A carousel of news and story cards introduce recent articles from WAA and UW publications. A grid of event cards highlight upcoming WAA events.


NEWS & STORIES
Through the use of video footage and news excerpts the News & Stories page encourages the user to read more.


EVENTS & ACTIVITIES
Maintaining a consistent layout with the News & Stories page, the Event page uses video footage and event listings to encourage users to explore upcoming events.


My design colleague and I met weekly with the digital and marketing teams to discuss user experience and communication priorities. The Design System we created in Adobe XD became the single source of truth for the web developers.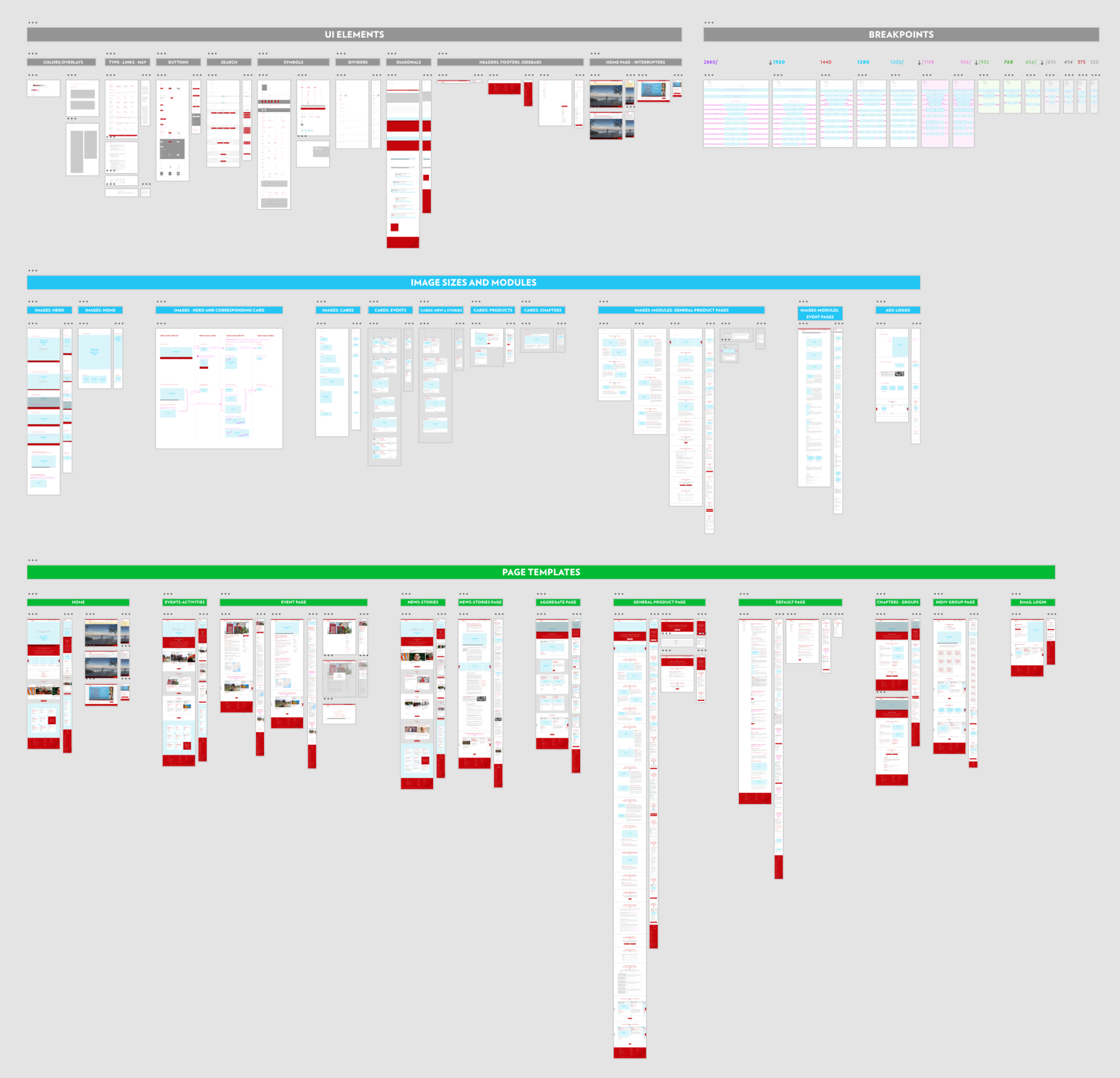 UI ELEMENTS
The UI Elements establish consistent branding and legibility.


MODULES
The modules streamline the workflow process for design and digital implementation.


With over twenty product areas, the module options for the product pages need to accommodate a variety of content while maintaining consistency.


Hundreds of pages of content were migrated from the old WAA site to the default pages of the new site. The layouts of the default pages are simple while still having visual appeal and the ability to accommodate diverse content.