Community Events
Baykeeper, Cottage School, Explorations Academy, The Gallus Brothers
Events, Posters, Letterpress
Community events give me an opportunity to create visuals that build interest and enthusiasm. I like the challenge of translating an activity into a visual language. Seeing people respond to posters around town or graphics at an event provides an immediate feedback I don't always get with other projects.

Halloween Square Dance
Lucas Hicks
Event Poster
Design, Handset Wood Type, Linocut and Letterpress Printing
A poster for a Halloween event hosted by a local square dance group in Bellingham, WA.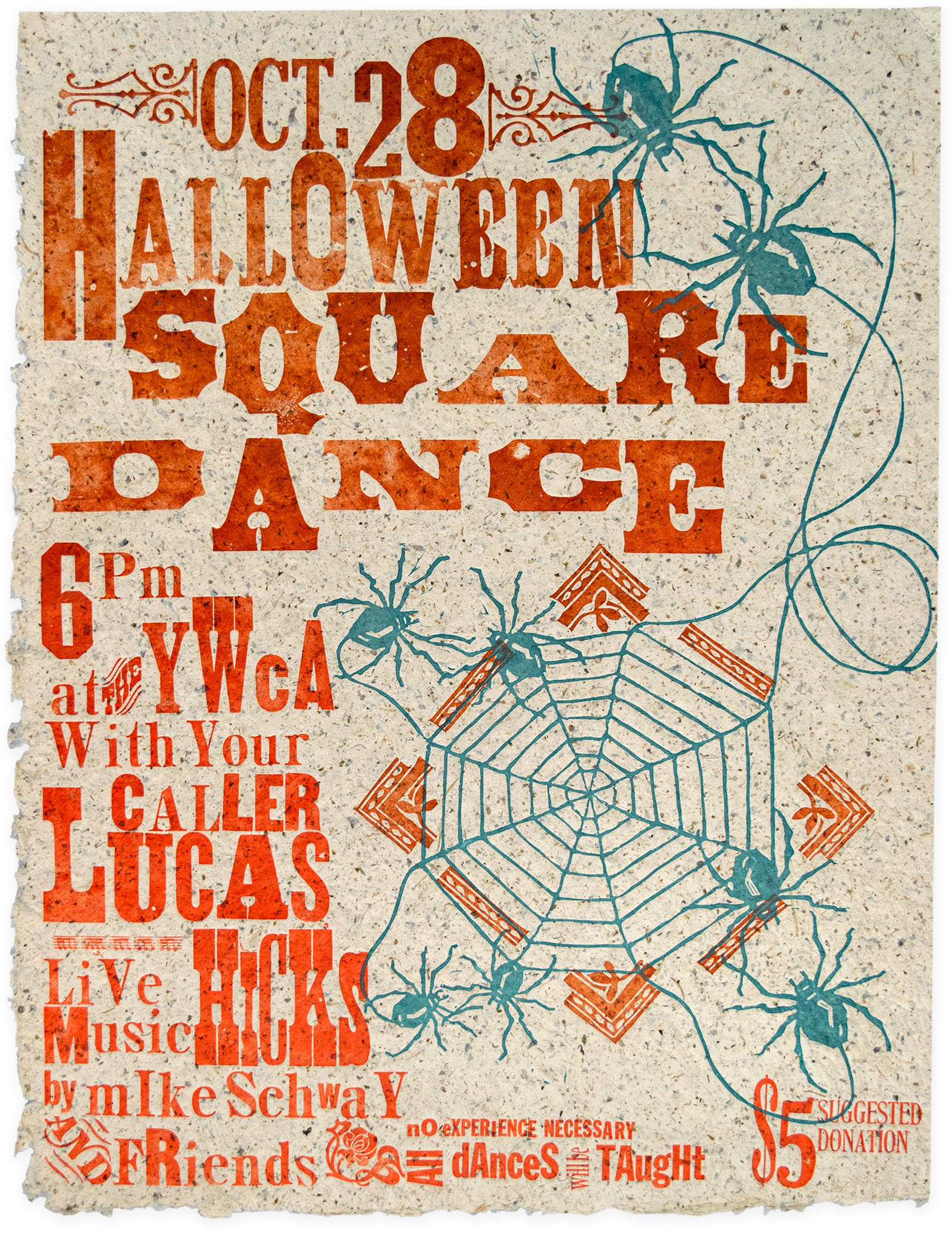 Aqueous Parade for the Bay
San Francisco Baykeeper
Event Logo, Poster
Design
A poster for a parade on San Francisco Bay. The event benefits the San Francisco Baykeeper.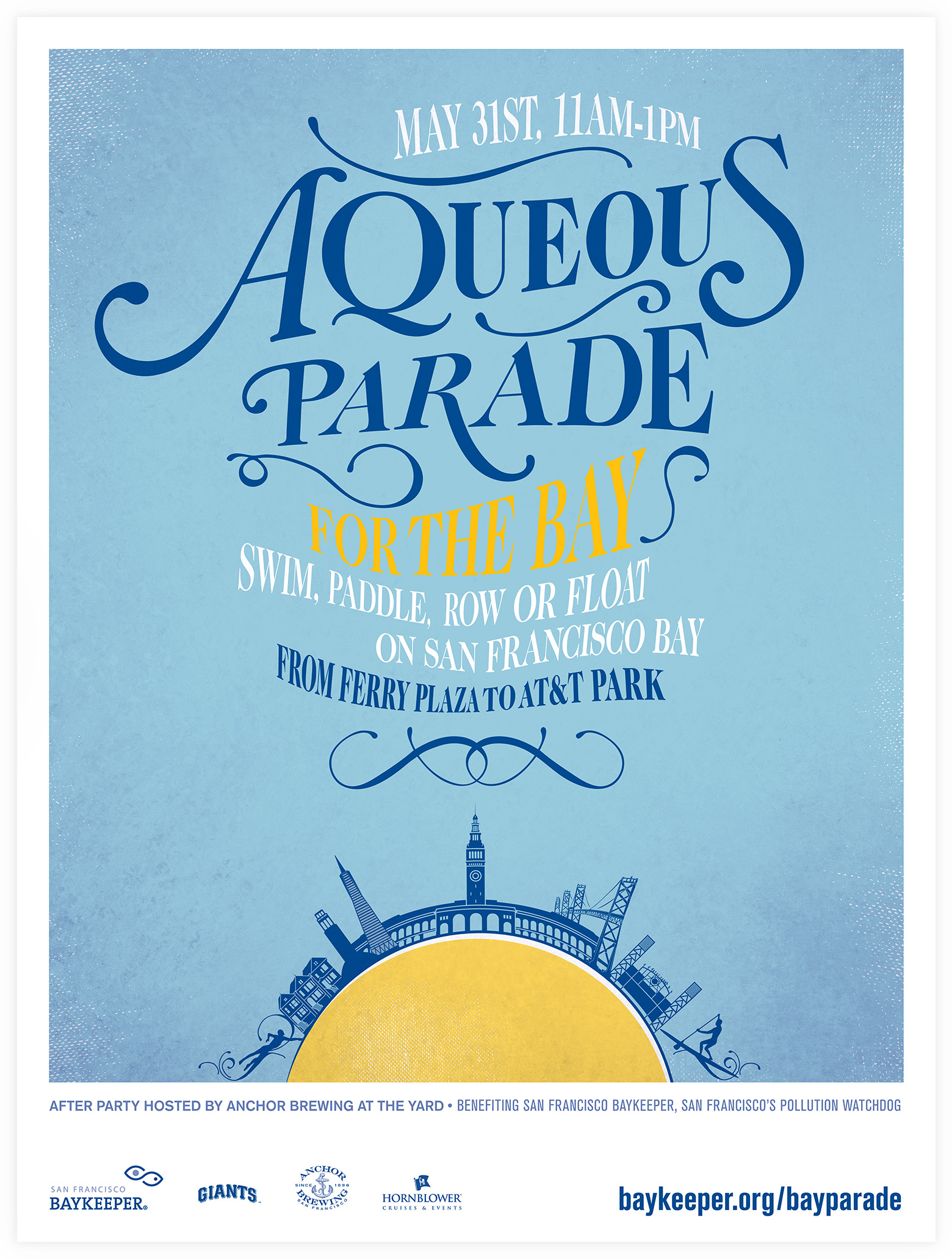 Oak Ridge Benefit Dinner
Oak Ridge Elementary School
Invitation, Tickets, Program, Menu
Design
Event graphics for a dinner created by students with celebrity chef Patrick Mulvaney to benefit the Oak Ridge Elementary School.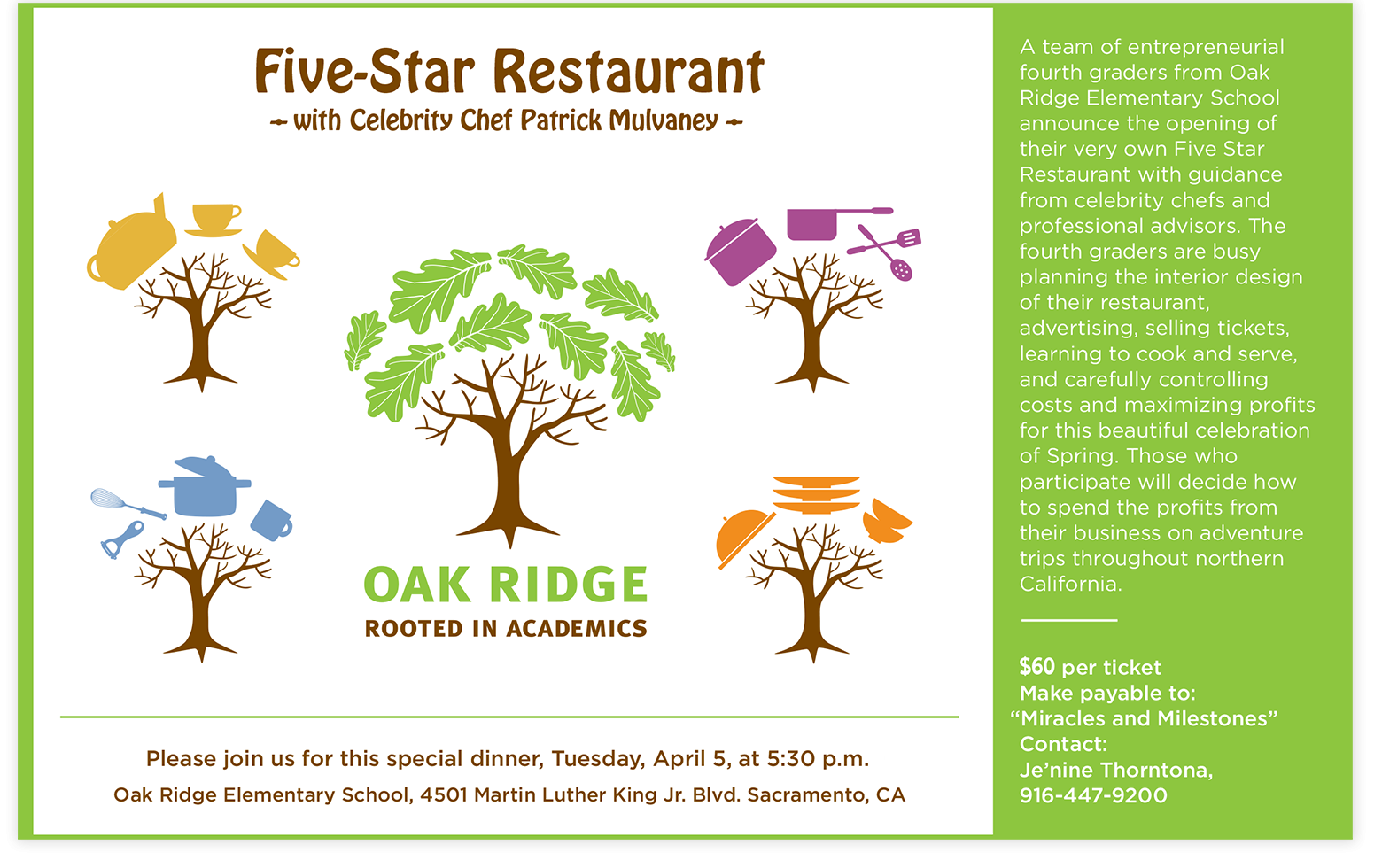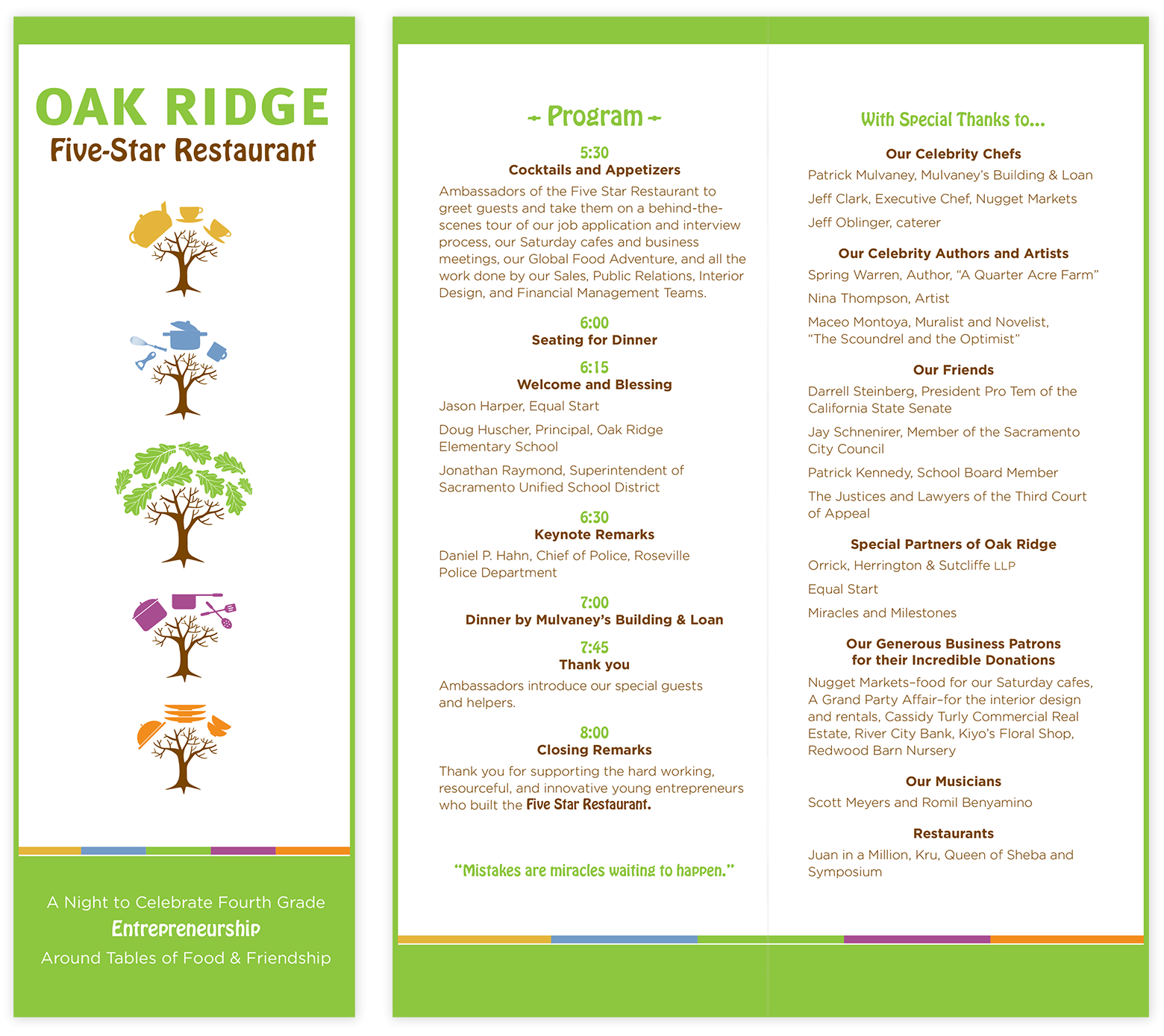 Legal Points Discussion
Orrick LLP
Event Logo, Poster
Design and Naming
Two event names and poster designs for a discussion co-hosted by Orrick. The client chose to go with Legal Points.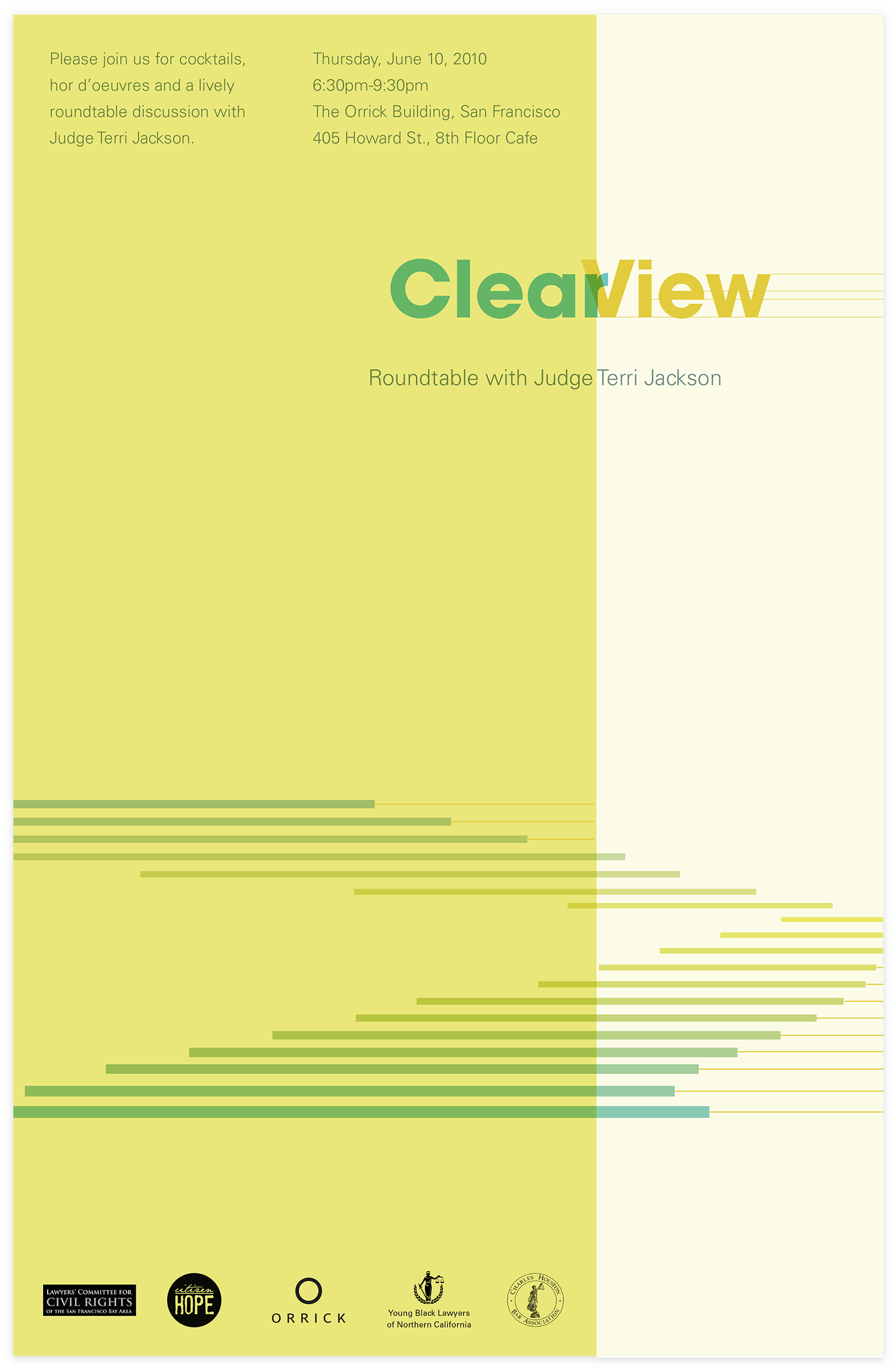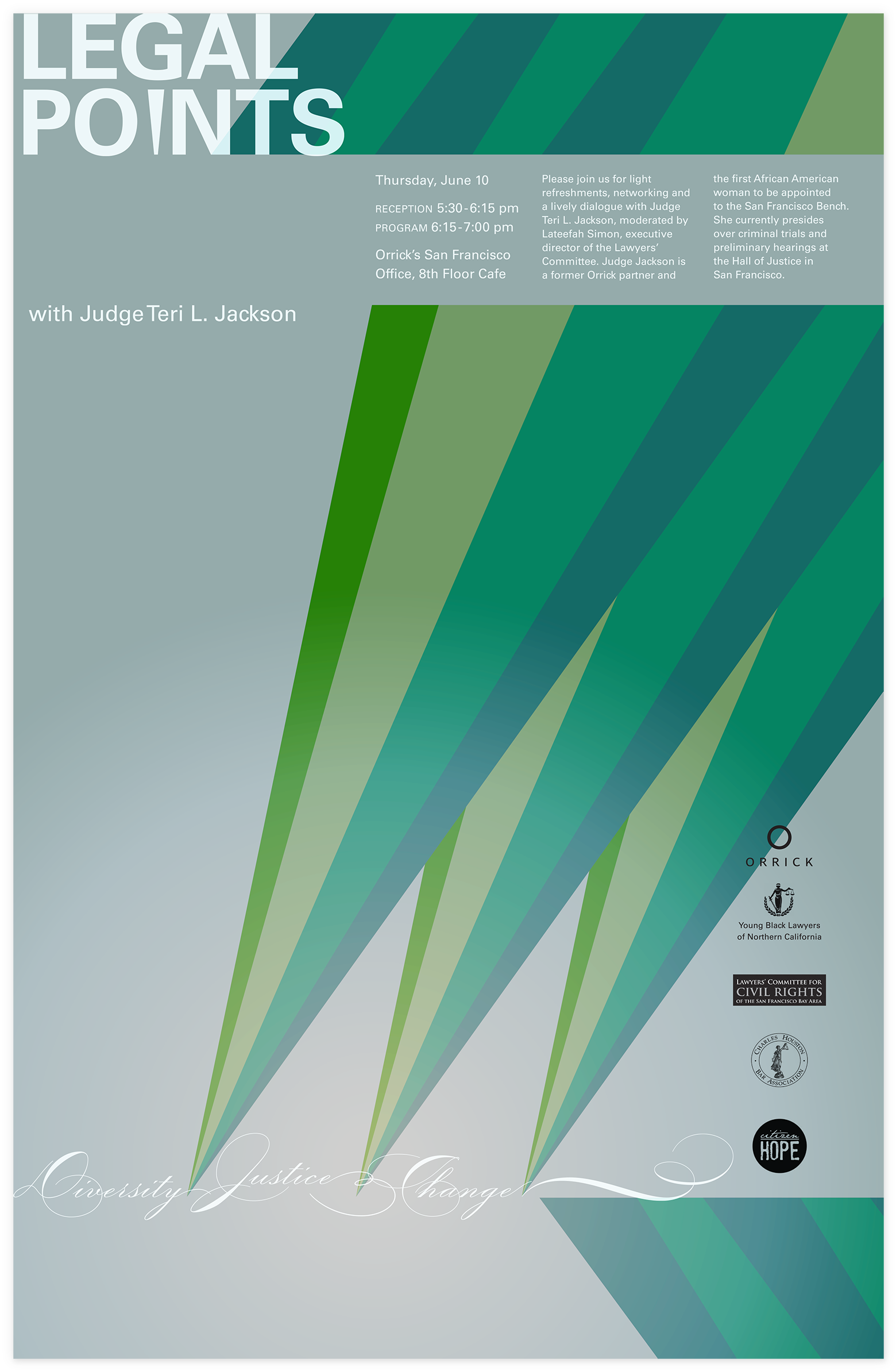 BIRTHDAY GAMES
Seth's Birthday Food Fight
Invitation, Poster, Game Bibs, Awards
Design
Fun invites to hand out to my son's friends. Poster, game bibs and awards to use during the birthday games.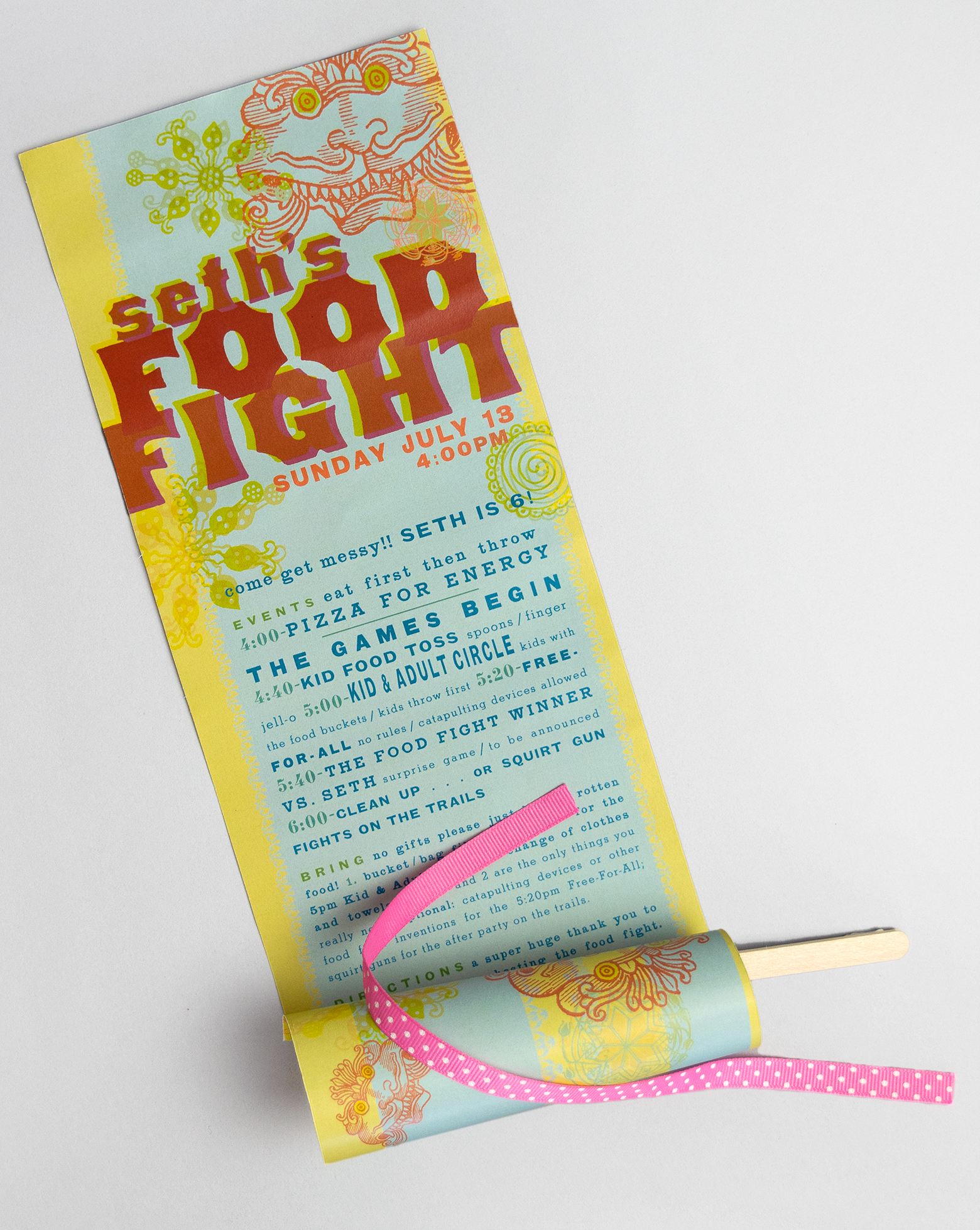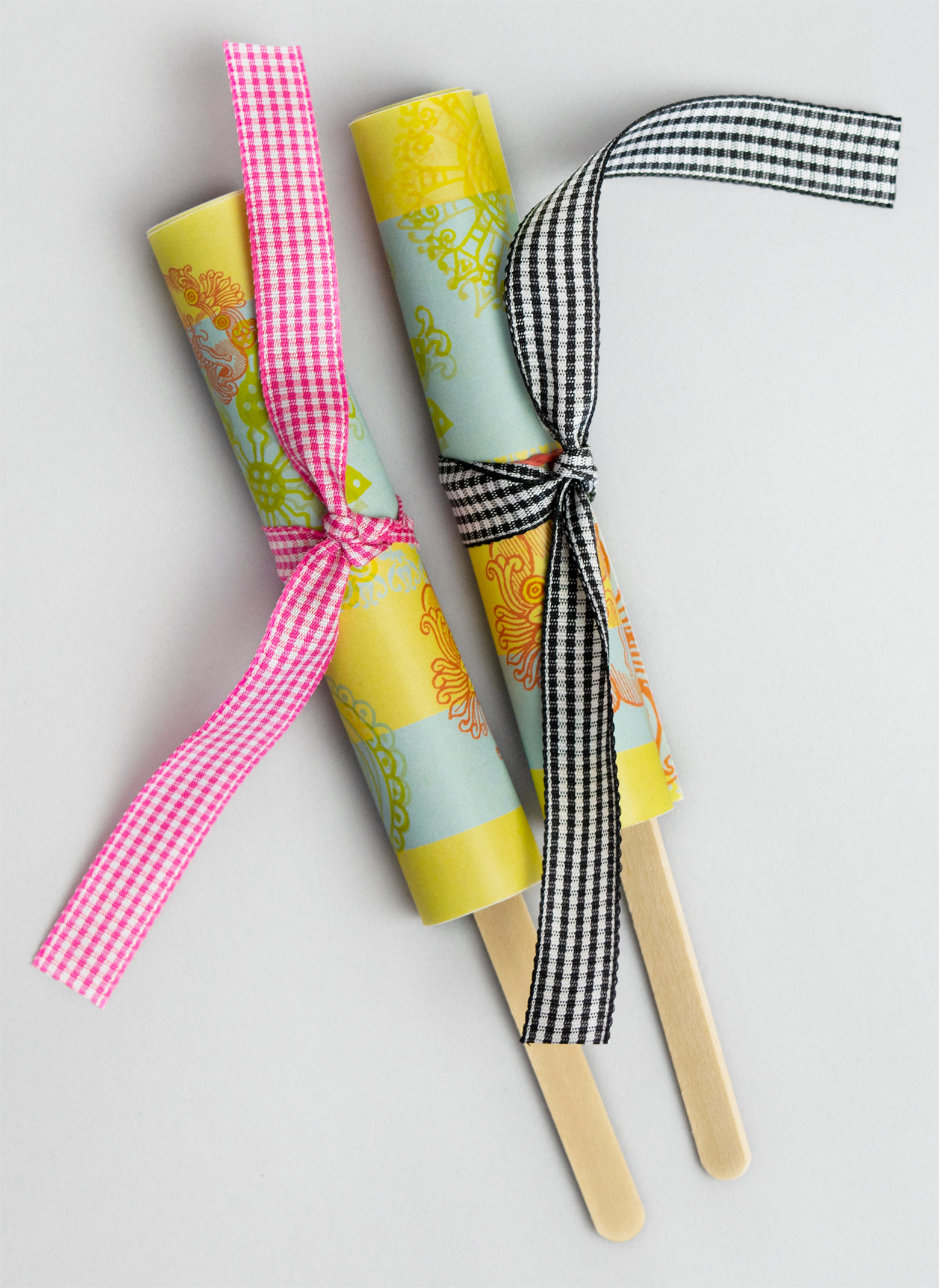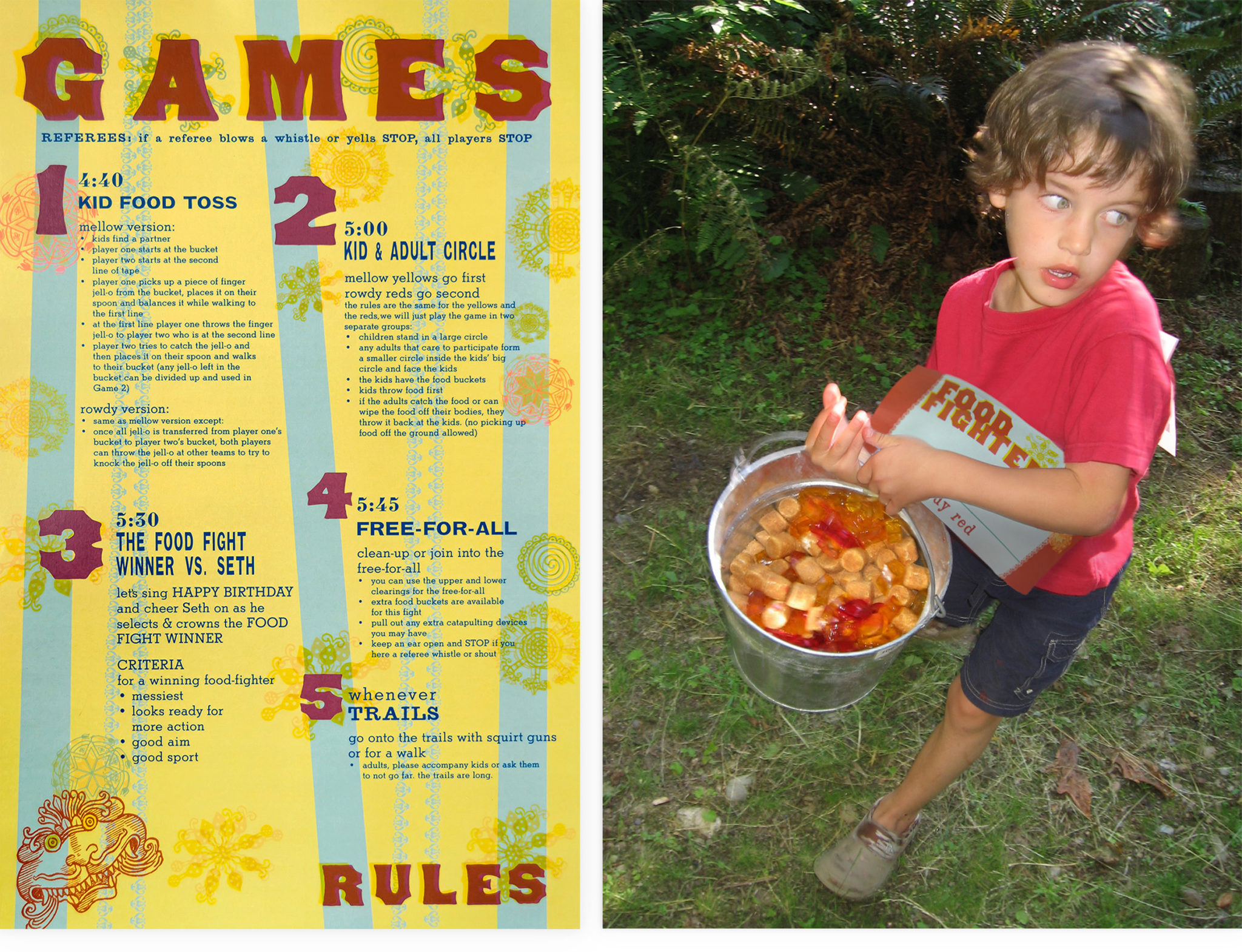 The COTTAGE SCHOOL BENEFIT
The Cottage School
Posters
Design, Letterpress Printing
Posters for The Cottage School benefit. The orange poster promotes the dinner, auction and entertainment. The blue poster promotes the headliner to a broader audience.